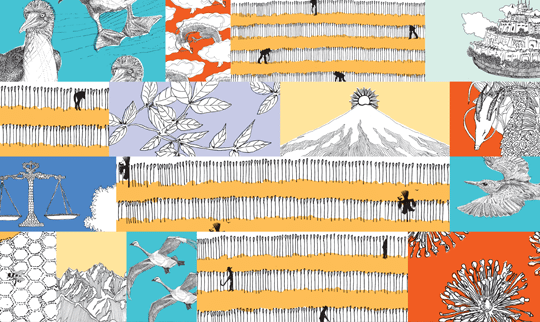 March 27, 2014
Have a question for David about any hair or scalp problem or a recommendation you might in doubt.
People always ask me for information on what is best for their hair, skin, and scalp. As a California licensed cosmetologist, I am more than qualified to answer those types of product knowledge and treatment questions. I have held a Cosmetology license since 1976 in several different states in the USA.
This months featured products for the month of April come from the Davines NaturalTech family of products. The NaturalTech line has been reformulated with natural food ingredients never used before in the hair industry showing great promise and excellent results.
Davines is an Italian family owned company that has been producing sustainable products for many years. Davines' "Sustainable Beauty" is not a mere proposal, but a tangible element resting on specific pillars: Nature, Mankind and Technology. The harmony between these elements gives rise to a profound wisdom in the use of resources, a sensitivity towards true human needs, and the ability to combine performance and wellbeing through innovation and the search for solutions that are increasingly more connected to the natural world.
The NATURALTECH line is a complete program of curative solutions for all hair and scalp problems. It brings together formulas inspired by naturalness and safety with special techniques involving hairdresser and client in a true wellbeing journey.
My spotlight product lines for April are the PURIFYING and CALMING.
PURIFYING consist two products shampoo and gel.
Shampoo: Cleans and purifies the scalp, fighting against microbial attacks and creating a healthy and clean enviroment.
Gel: Rich in active principles that contrast dandruff problems. The combination of the active principles with anti-fungal and antibacterial action reduce exfoliation and keeps the scalp clean and healthy.
. 
CALMING consists of two products shampoo and super-active serum.
Shampoo: Soothing for sensitive scalps. It gently cleanses the hair, soothes and calms sensitive or sensitized scalps.
Serum: Soothing serum combats scalp inflammation. It immediately relieves irritation and carries out an effective and long-lasting soothing action. Immediate relief and invigorated, full and soothed scalp.
I recommend these products for my personal clientele in the studio. Anyone who experiences scalp sensitivity can also benefit from these products.
You can purchase this products at https://davidharringtonla.com/shop
Come back next month for a new featured product line.
Wishing you health and wellness until the next time!
David Harrington